Saint Edward High School Chapel Windows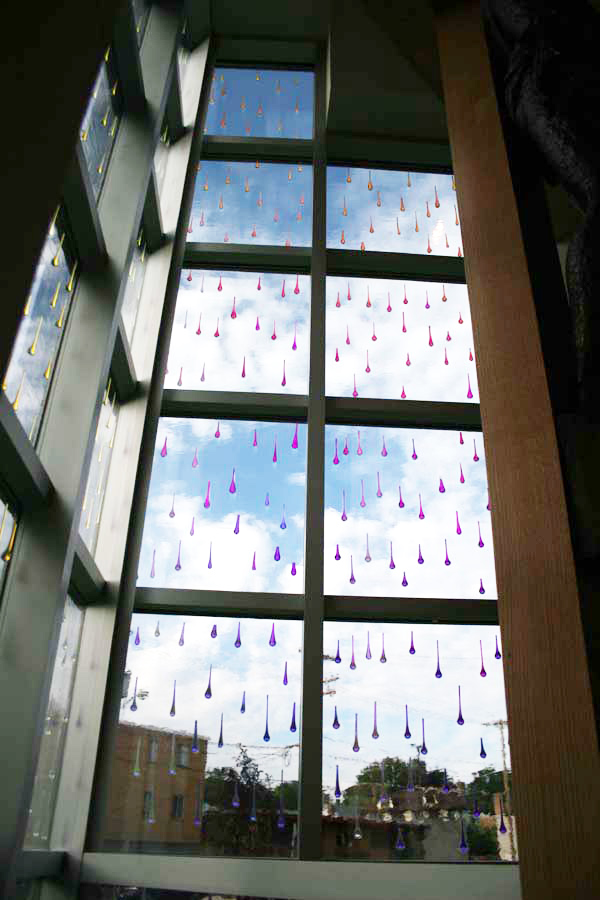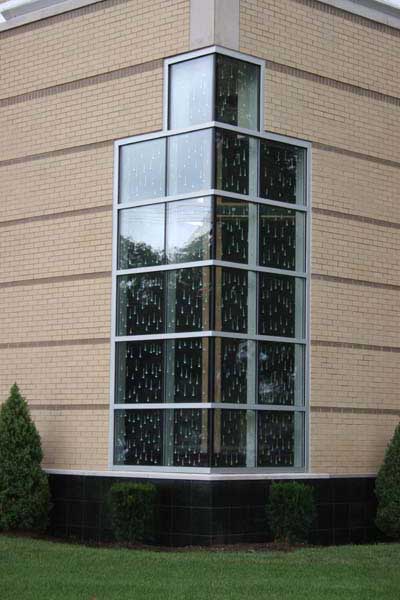 We designed these windows for the new Saint Edward High School (Lakewood, Ohio) chapel in late 2008. We created windows mounted with 1000 rainbow like glass drip pieces. Each of the individual drips radiate yellow green light in reflected light. In translucent light, the color shifts through the yellow to orange to red and to lavendar spectrum depending upon where you view it from.
The windows were created by laminating a diachloric film between the glass and the drip which allows the light to pass through and create a rainbow of colors. The final product, a non tradional stained glass window is a unique glass blowing technique that demonstrates the master craftsmanship of Marc Konys.