Ice Cream – Glass Wall Table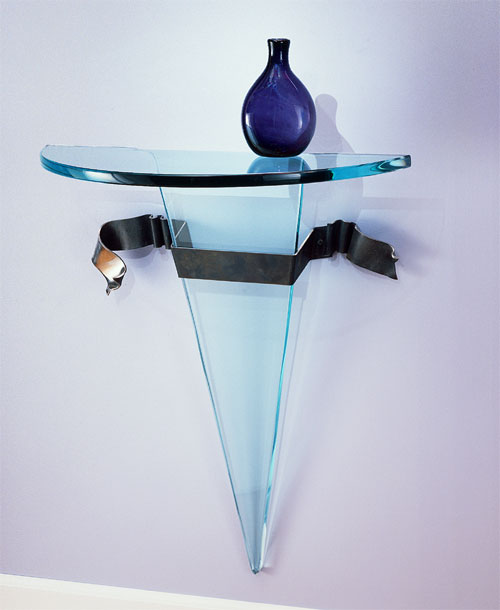 This glass wall table is a limited edition floating glass wall table. This stylish coffee table is mounted on the wall and appears as if it's floating. It was design and produced by Marc Konys. It's currently available for purchase. If you like this table or have another glass table that you would like created, we can design it for you. Marc always has ideas on unique glass creations and loves designing tables that no one else has.
If you are interested in this glass wall table, please contact us via the phone number at the top of the page. You can also contact us via the form at right.