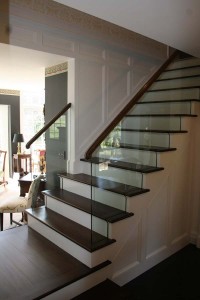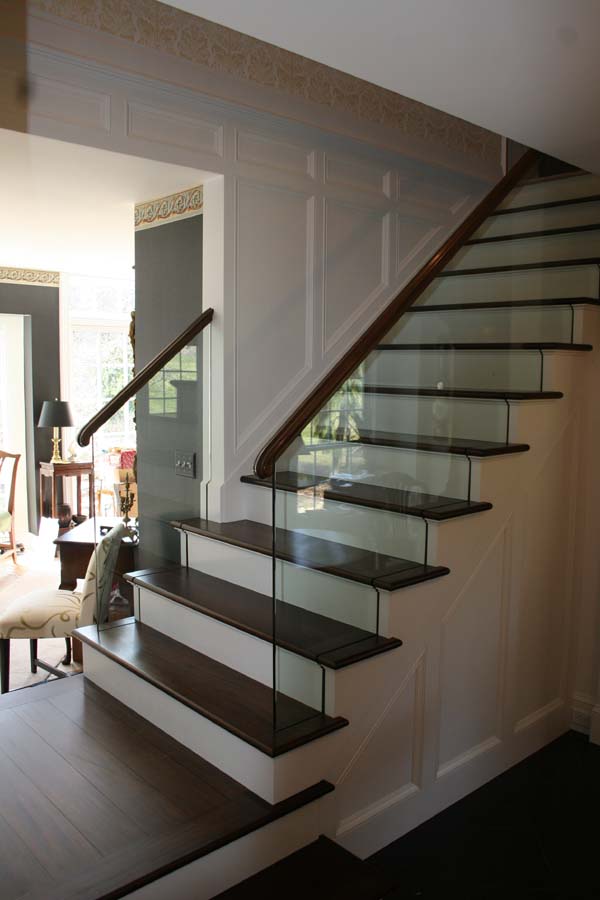 Home and office spaces are where working people and families spend most of their time. As such, it is the goal of interior design and architecture to create a premium finish to suit your particular environmental needs. Whether you are settled in the home of your dreams, looking to sell, or simply working towards putting your best business foot forward, remodeling can give your space an indisputable air of polish and sophistication in accordance with your vision.
One often overlooked, yet highly visible canvas for improvement is the stairway. In many cases, it is one of the first things viewed in entering a space. Marc Konys Glass Design's glass stair railings can transform the ignored into the impressive, giving your interior area the impact you've been looking for.
As an expert in glass design, Marc will partner with you in an evaluation of your current space. A custom, high-end solution to your design wants and needs will be carefully created through a comprehensive consultation. Your aspirations are the only limit for the results of this meticulous method. With extensive experience in installation and product development, the artist's superior craftsmanship and trustworthy, personable service set him apart. Marc Konys' exclusive, completely unique glass stair railings are installed by his own hands upon completion, making him the clear-cut choice for the job.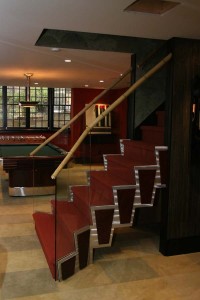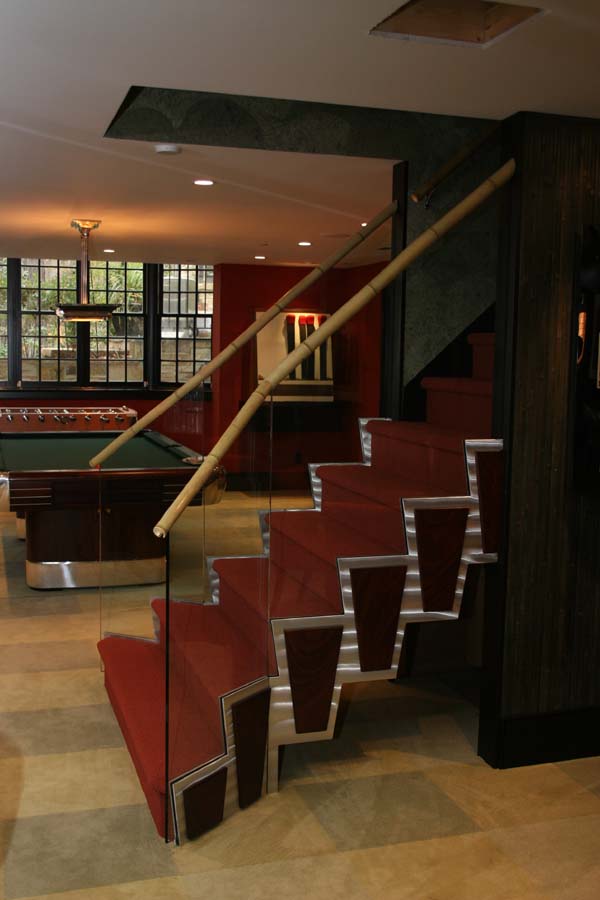 On this page are just a few examples of how a glass stair railing can transform a space. No options are out of reach, with Marc Konys going so far as to design and construct custom kilns for some projects. A transparent glass stair railing allows light to pour through and bathe your newly opened space with warm, natural light.
A glass stair railing can work to highlight the integrity of existing architectural or design features within your room, whether set in a traditional, colonial home or an ultra-modern gallery. A Marc Konys custom design can be a noteworthy way to complement any stair material or construction.
Contact Marc today to begin to create your custom solution.