Glass sculpture in fireplace
Custom Fireplaces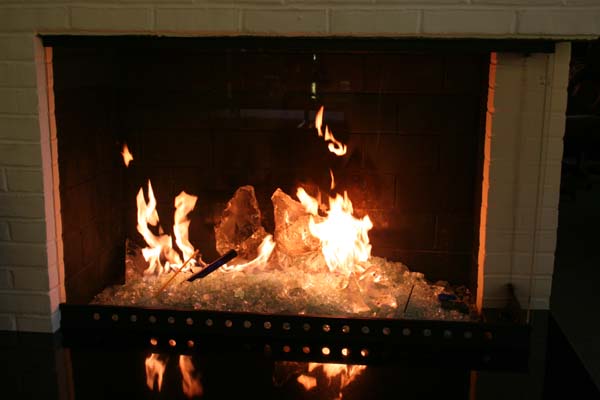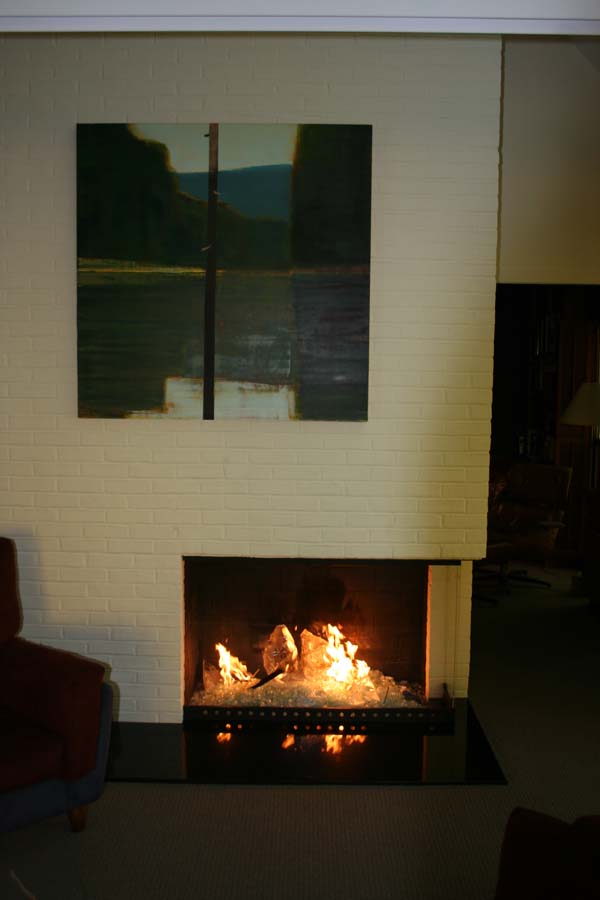 A fireplace can be a great asset to your house. They can be the perfect accent to a room in your personal space. When decorating or customizing your home, you try to make all things your own. But what do you do with the fireplace?
Are you trying to find something more dynamic for your fireplace. Are you seeking custom fireplaces for your house? How about a glass sculpture as fireplace artwork? This is what you see in the images above. It is a one of a kind glass fireplace sculpture that sits is a gas home fireplace. Glass sculptures are can be much more dynamic than your typical gas log.
This is just an example of a custom fireplace Marc Konys can build. Like with every one of our customers, the piece that he designs will be unique to your home. Master craftsman and award winning glass artist, Marc Konys will personally design, build and install a custom fireplace for you. Although his studio is based in Cleveland Ohio, Marc has designed pieces for clients all around the world.