Glass On Fire custom glass in fireplace
Glass burning fireplace design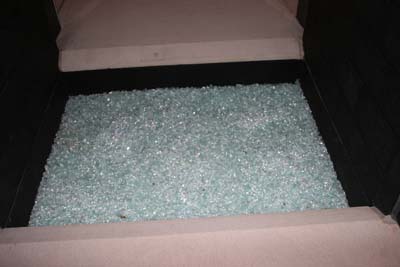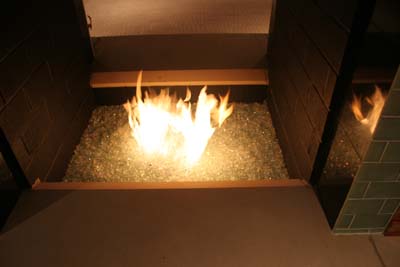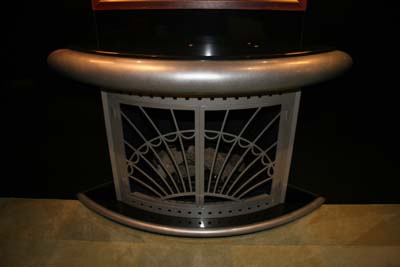 This is a glass burning fireplace designed by Marc Konys. Why choose a fake log when you can enjoy a beautiful contemporary fireplace design.
What's unique about this piece? You can't buy it in the store. It was conceived, created and installed by Marc Konys a award winning glass artist based out of Cleveland,Ohio (but we work with customers all over the globe). Marc worked with the now proud owner to create this custom fireplace made of 600 lbs of glass cullet. Marc chose to add some color to the fireplace by including a sprinkle of dichoric glass for color.
Marc is known for his creativity and outside of the box thinking with glass. If you are looking for a one of a kind custom fireplace design, them Marc can help you out. He has all kinds of ideas about how to create custom glass burning fireplaces. If you would like to contact Marc, please fill out the form at right or give us a call. Thanks for visiting our site and we look forward to talking to you about building a glass burning fireplace.