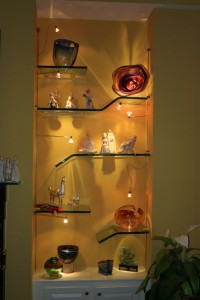 Floating glass shelves are a clearly superior choice for a fantastically functional statement in any space. Whether your aim is to create storage to accent your architecture or to feature an art collection in a way that makes it the star of a space, Marc Konys Glass Design can work with you to create a solution.
A floating glass shelf system can be engineered by award-winning designer Marc Konys for any architectural needs, whether interior or exterior, large or small. Marc meticulously works to fulfill all of his clients' wishes by carefully listening to their concerns and sometimes travelling to view the area in person. A master craftsman with an eye for design, he will mull over many possibilities and present you with a breathtaking blueprint.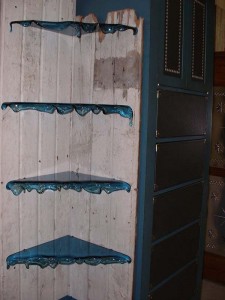 Marc has worked on many designs for floating glass shelves, and has custom-designed hardware to complement them. Some features and examples of floating glass shelf designs include:
Thick, sturdy glass
Textured finishes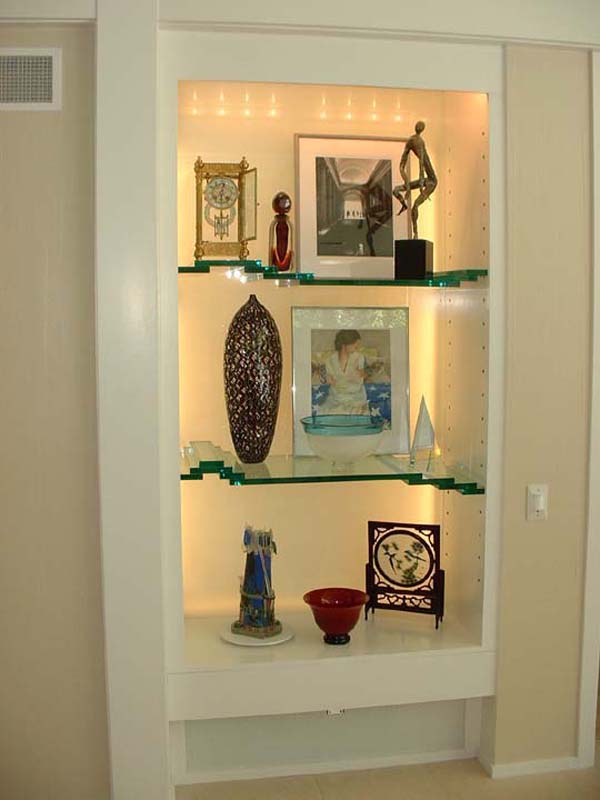 Marc Konys' superior service to his clients doesn't stop with a custom floating glass shelf design. His consideration continues as he travels to each site and personally finishes the commission installation with his own careful hands.
If you are seeking a high-end look and a friendly, hardworking craftsman to complete the job, Marc Konys Glass Design is the most logical choice.
Contact Marc with the vision you have for your space today.