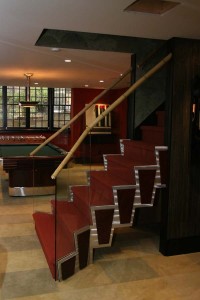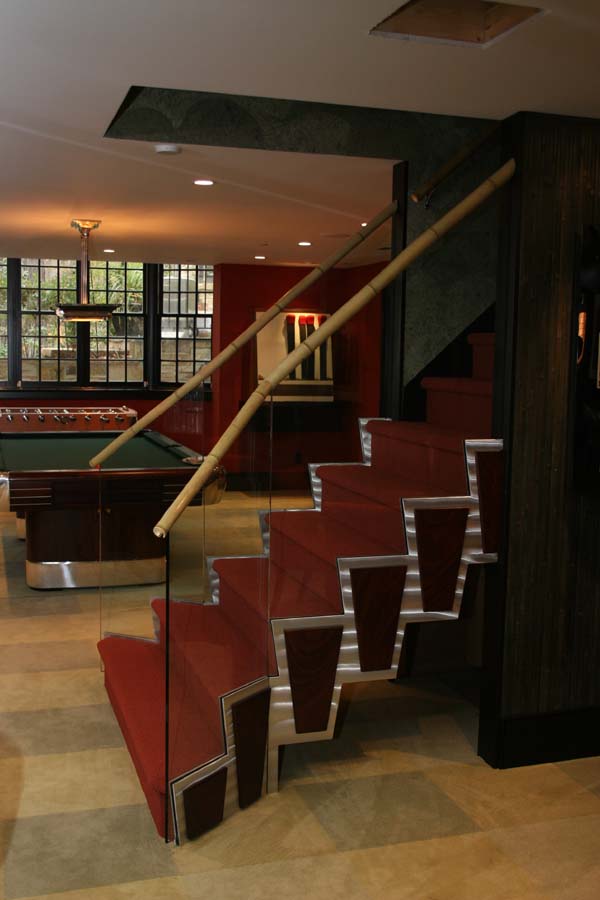 Custom railing pieces are a unique and sophisticated way to add character to any space. Although staircases are often overlooked as design features, they can be an integral component in creating the atmosphere you desire. A custom railing for your staircase can add finesse unavailable with the use of traditional packaged rails.
Custom Glass Railings are an Investment in the Personality You Wish to Project
Whether in the center of an office suite building or the entry of your home, a prepackaged glass railing can appear overly commercial, and cannot fill the need of every space universally. For those looking for more than something found in an average shopping mall or the neighbor's  home, custom glass railings are a significant improvement in character and visual appeal.
A custom solution designed by Marc can:
Solve architectural dilemmas as well as enhance existing features
Complement a wide range of upscale intentions, from décor on the traditional, colonial end of the spectrum to a room aimed to make a magnetic, modern statement
Increase value, both as an investment in a space's monetary worth and the viewing pleasure of those who utilize it on a daily basis.
Marc Konys' Craftsmanship is Unparalleled
Marc Konys has been collaborating with customers in the creation of artistic statement pieces for over thirty years. His careful attention to detail has led him on occasion to go so far as to fly out to examine spaces in person in order to perfect a unique solution. His portfolio is a testament to his versatility and openness to try new things.
A brief introductory consultation, or even just a glance at some of his videos, can provide a glimpse of Marc's personable demeanor and commitment to quality. Contact Marc today to discover what you can create together.