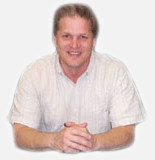 Marc Konys
Glass Artist
A glass bar top with an artistic design can add sophistication to your bar and leave a lasting impression on your guests. Glass artist, Marc Konys, has been designing custom glass bar tops for over 30 years. With the overall increase in demand for upscale bar designs, Mark Konys has not gone to mass production and lower quality standards but instead has remained true to his custom designs.
One of a kind glass bar top
His one-of-a-kind glass bar tops are not only stunningly beautiful, but low-maintenance due to the fact that Marc applies a slight texture in the glass to reduce fingerprints.
[slideshow thumbs=on caption=off]
Benefits of working with Marc
Unique Design- custom blueprints drawn for your project
Personalized Service- You work one-on-one with Mark to achieve your overall design
Easy Installation- Marc travels on-site to personally install his pieces, never using contractors
Personalize service and installation
Although his studio is based in Ohio, Marc will travel onsite to work one-on-one with his clients to manage their project from start to finish and ensure overall customer satisfaction. Stellar project management skills and creative design make Marc Konys a highly sought-after designer, having served clients all over the globe. Mark has established a wide customer base due to his unique skill set and high risk tolerance.
About Marc Konys glass bar tops
The liquid properties of glass, much like flowing water, create a strong design element which Marc has capitalized on. He has created a new method of bending ¾ inch glass pieces into his unique glass designs that display the look of dripping water. Each bar top is created in a special kiln designed by Mark to accomplish his signature dripping-glass technique. The pieces in his portfolio are testimony to Konys' unparalleled craftsmanship and creative genius. If you desire a unique glass bar, there is no doubt that Marc Konys is your artist of choice. The look and feel of the material is sure to wow your guests, let Marc Konys design your next glass bar top today!