Shelving typically is installed to aid in the storage of items or highlight pieces within a space. Taking these facts into consideration, glass shelves become the natural choice for almost any purpose.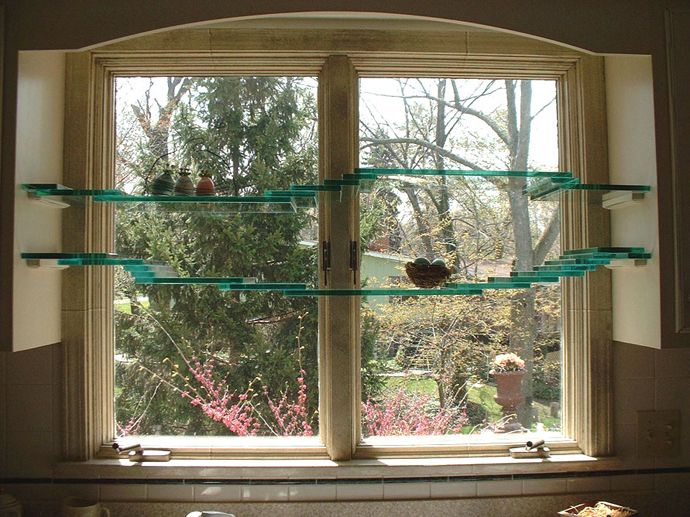 A Marriage of Finesse and Function for Any Need
Custom floating glass shelves provide quite a few advantages of which other mediums cannot boast.
In the storage or display of items, custom glass shelves allow light to pass though, highlighting its contents rather than hiding them.
With light passing through the panes, floating glass shelves allow for better visibility, and a more airy, open feel, something that complements any design.
Glass is a supercooled, malleable liquid. In the right hands, custom glass shelves can be formed to fit any space or to highlight and support a variety of widths, patterns, and styles.
The versatility of glass allows the development of matchless, character-adding collaborations between yourself and Marc.
In the home, office, or anywhere in between, Marc Konys can complement your vision and exceed your expectations.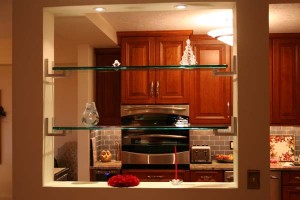 Custom floating glass shelves can be developed and installed for any necessity in a much more effective and personal way than mass-produced shelving can.
Marc, a meticulous master craftsman and glass artist for over 30 years, has created many different effects using his expertise and endless creativity. He has developed floating glass shelves using custom hardware and even artistic dripping-edged shelves in order to appease every aspiration of his clients. Contact Marc today to begin creating your exclusive design together.