Floating glass shelves for bar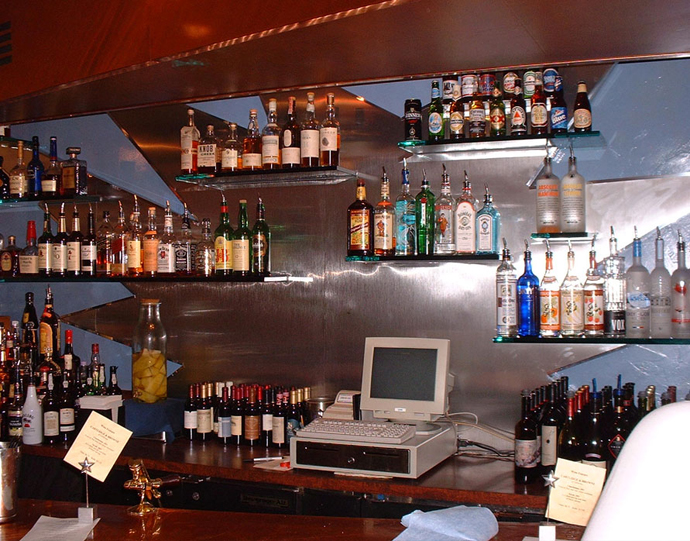 The floating glass shelves were designed for bar client of Marc's. The client wanted a unique way to display the various liquors that the establishment carried. Marc felt that floating glass shelves would be the best way to show off the bottles.
Marc was approached and challenged to come up with design for the bar. Marc came back with this layout for the bar. The client was impressed and gave Marc the go to design and install the shelves. The shot below is what the final piece looks like. If you are interested in the floating glass shelves and how Marc can create and design floating glass shelves for you, either fill out the form at right or contact him via phone.