We create Custom Glass Lighting
Art Glass Lighting brings out the best in your pieces
If you have several pieces of glass art in your house or office, you've pondered what is the best way to light and display these pieces. We've helped our customers light pieces that have ranged from priceless pieces of art to treasured items handed down from parents and grandparents. Ask us how we can help you with your custom glass lighting project by filling out the form at right.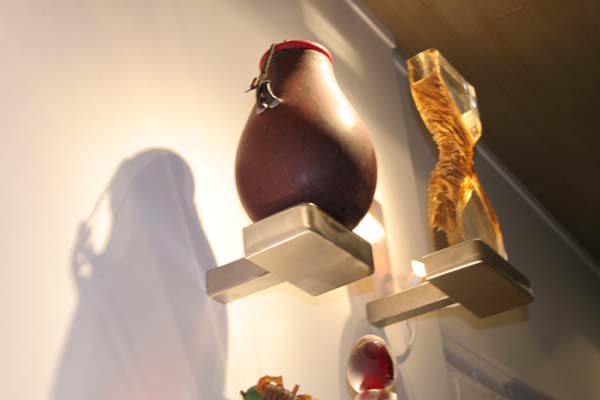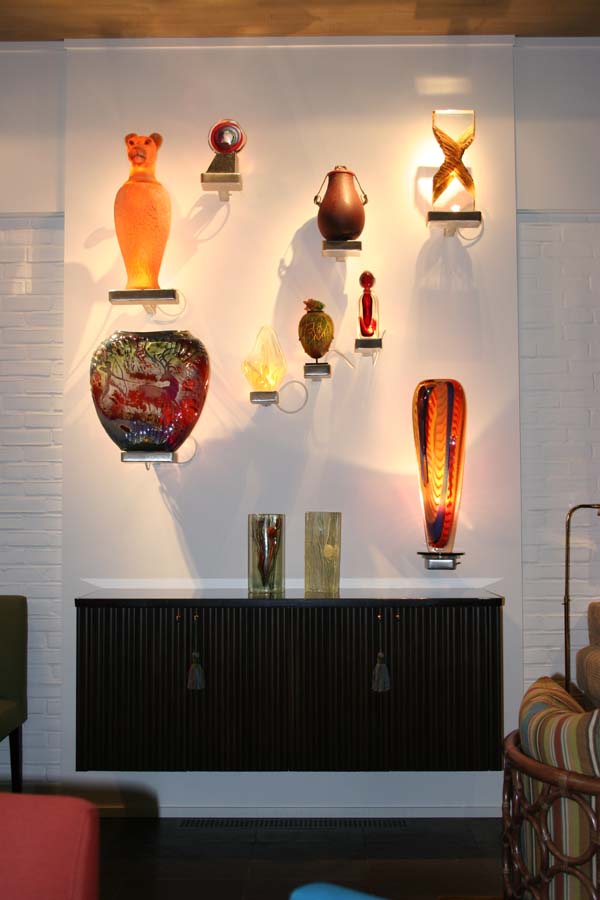 The art glass lighting projects displayed above were designed by Marc Konys. These shelves are are made of metal. The philosophy behind the design was to make the shelves minimal to highlight the glass art. They are made of stainless steel and powered with 12 volts. In this case, Marc flew to this client's house discussed the project with the homeowner. He sketched out, designed, constructed, and installed the lighting. He determined that the lighting and shelving project should be elegant and warm.
We've designed art glass lighting for clients all over the world. We are located in Cleveland, Ohio but can fly to wherever you are located and create a custom glass lighting display for you.