I designed my kiln in order to make glass pieces, as pictured here, with a dripping glass edge. However, this is only one of the many things I can do with glass. I design glass furniture, glass shelves, bent glass picture walls, glass railings, glass floors, and just about anything else with glass. I ...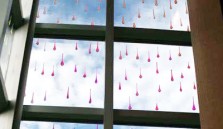 We designed these windows for the new Saint Edward High School (Lakewood, Ohio) chapel in late 2008. We created windows mounted with 1000 rainbow like glass drip pieces. Each of the individual drips radiate yellow green light in reflected light. In translucent light, the color shifts through the ...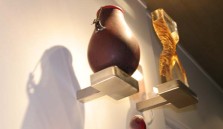 Art Glass Lighting brings out the best in your pieces If you have several pieces of glass art in your house or office, you've pondered what is the best way to light and display these pieces. We've helped our customers light pieces that have ranged from priceless pieces of art to treasured items handed down from parents and grandparents. Ask us how we can help you with your custom glass lighting project by filling out the form ...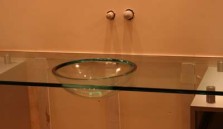 Custom Glass Sink and Counter top I designed this custom glass sink for a client who was seeking a one of a kind accent for their bathroom. As you can see from the images contained in this post, the glass bathroom sink is created by securing a large three fourths inch tempered glass ...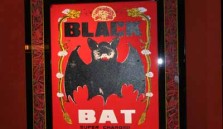 Custom Glass Frame A painting of a antique firecracker label needed a special frame . Why not a custom glass shadow box frame filled with 5000 firecrackers . I like doing things different and a special glass picture frame design project like this is the perfect fit. Need a idea how to frame something? Give us a call.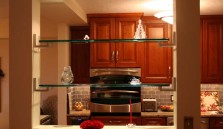 Custom glass shelves   and  custom hardware makes a real statement. I wanted to give a real floating feel to the shelves so I designed a simple bracket  that the glass shelf would just set on.  The glass shelf doesn't  go all the way from post to post it stops short. The  3/4"  thick custom glass shelves are ...